Thank you to everyone who attended the grand opening of the American Tractor Museum on August 8, 2020! It was a great day, and we are excited to continue to celebrate and preserve our agricultural heritage.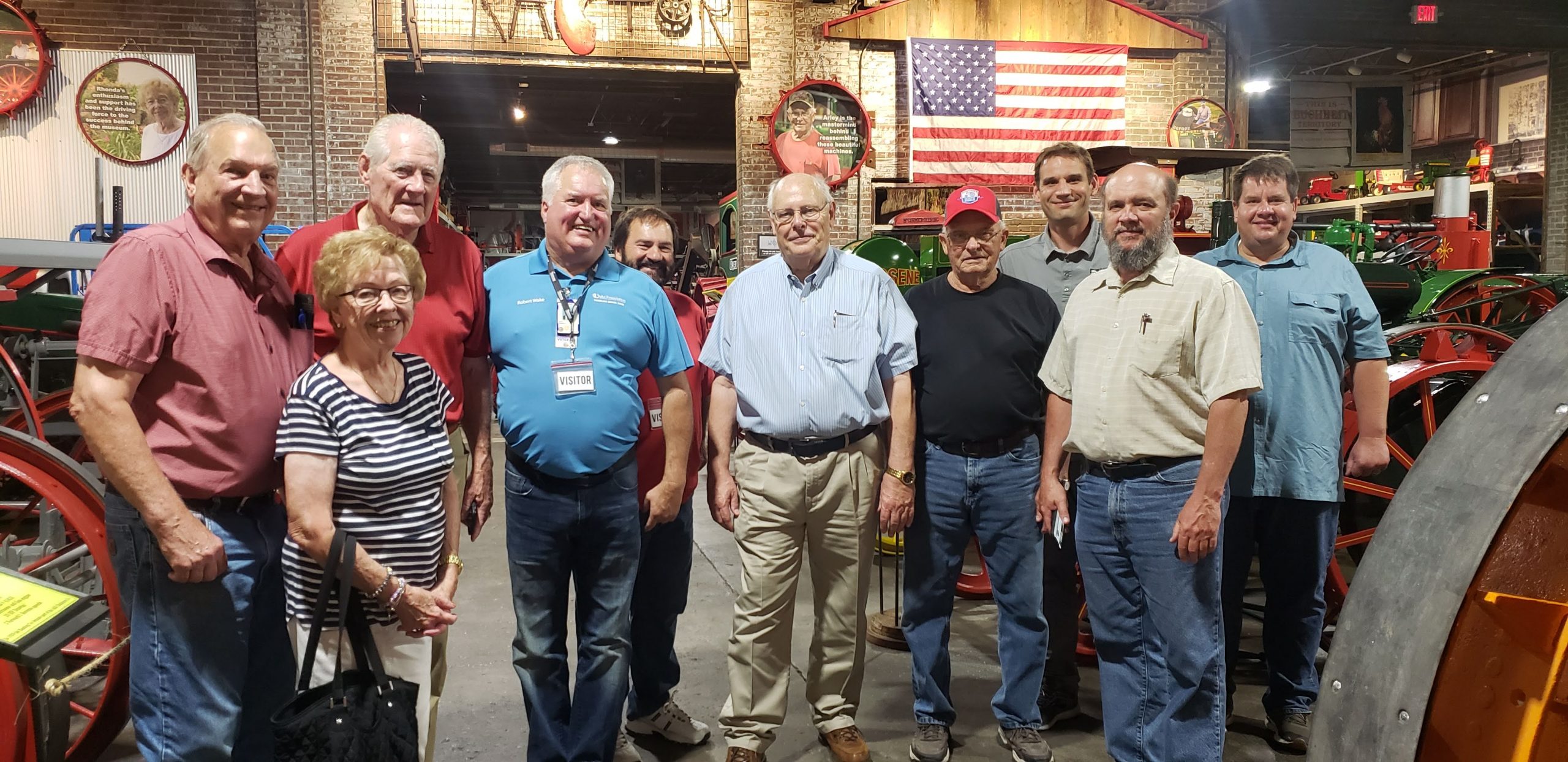 Kenny & Rhonda Buchheit stand aside St. Louis Cardinals NFL Hall of Famer Jackie Smith, Robert Wake, Jackson Bostic, Frank Robinson, Museum Co-Founder Arley Berkbigler, Sponsor Dan Mecum, Buchheit CEO Tim Buchheit and Sponsor Paul Demchenko inside the American Tractor Museum.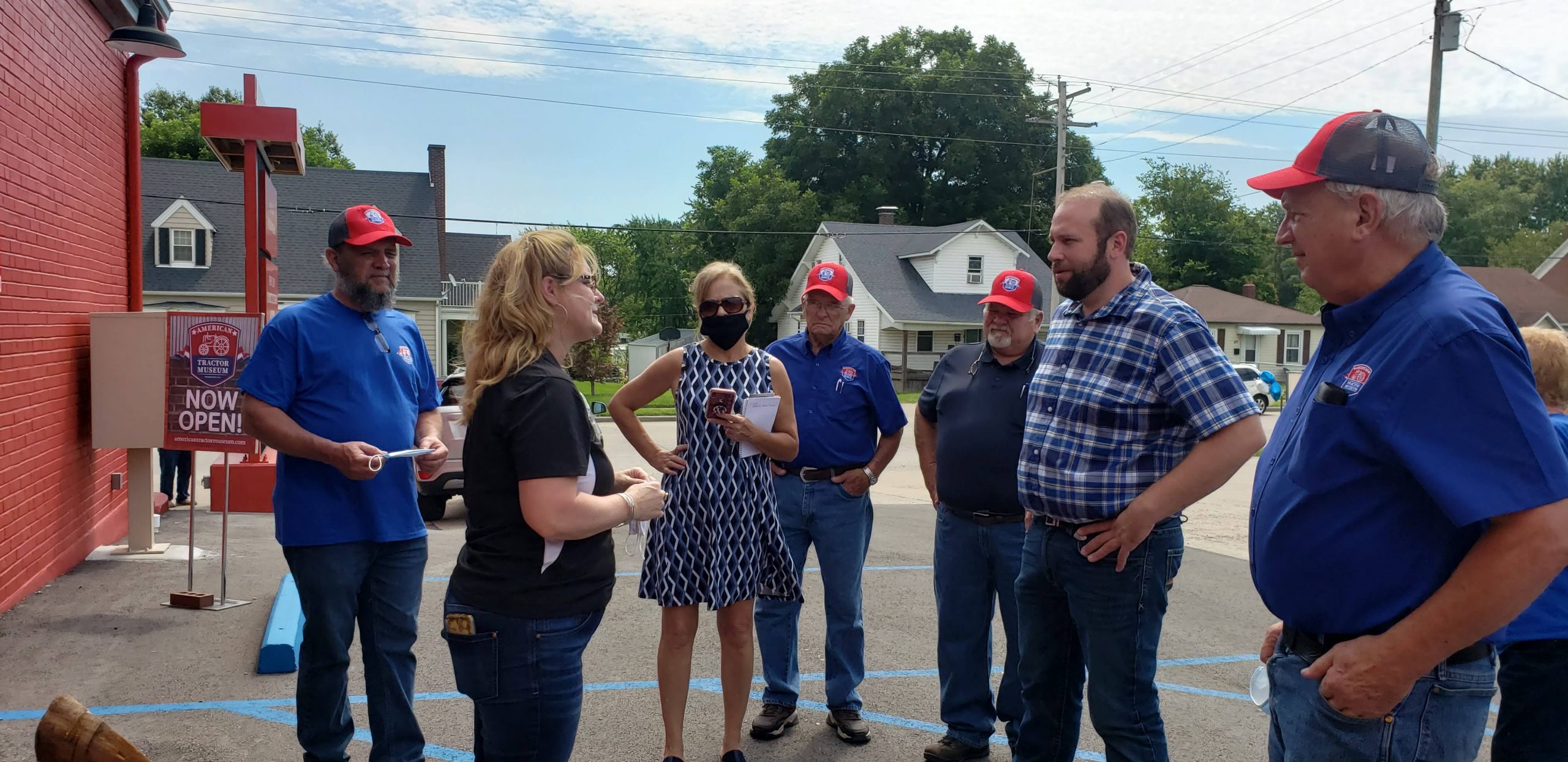 Catalyst Center employee Trisha Erzfeld speaks with a crowd including Missouri Congressman Jason Smith outside of the American Tractor Museum.
A crowd gathers outside the American Tractor Museum for the ceremonial Grand Opening "ribbon cutting."
Founders of the museum, Arley Berkbigler & Kenny Buchheit, cut the Grand Opening "ribbon."
Buchheit CEO Tim Buchheit gives an American Tractor Museum visitor a special tour.
A Grand Opening visitor learns about the museum's first Featured Tractor.
Two Grand Opening visitors interact with the museum's themed visuals.